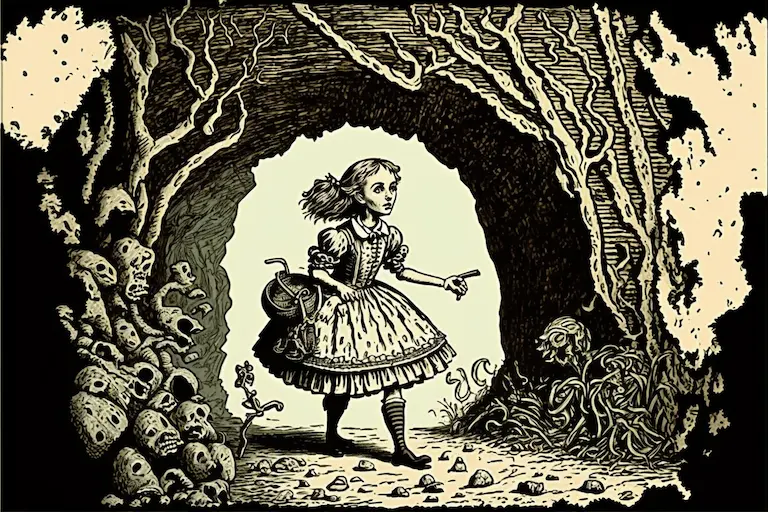 Finally: the result (maybe) of three days worth of dithering over wilderness mechanics.
Doodled out each chamber in this volcano dungeon. The concept being it can either be closed and concentrate the volcano's energy or drained downed the Firewell.
The party would be trying to go in and drain it to calm the volcano.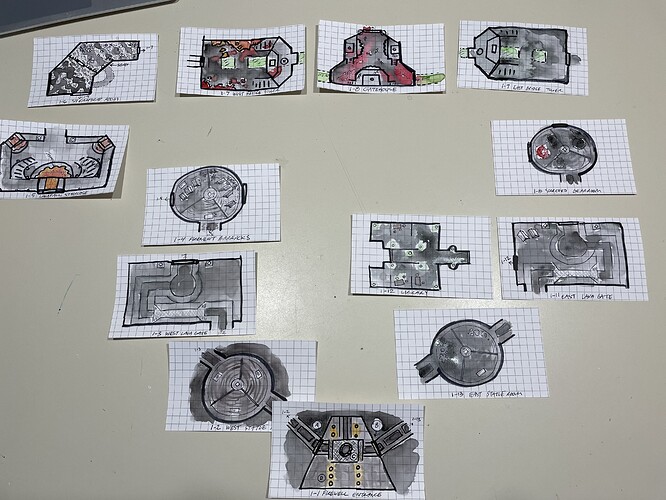 This is the entrance room and description I'm jotting down in google docs. I started in my journal but realized the marker bleed was going to ruin all the pages lol. Index cards to the rescue!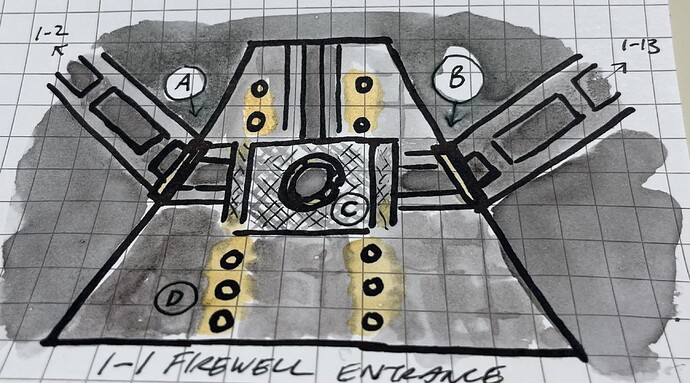 FIREWELL ENTRANCE CHAMBER

10' YAWNING STONE WELL

CHANNEL IN FLOOR

BRASS DOOR ON WEST WALL

BRASS DOOR ON EAST WALL

DOOR SHAPED CHANNEL ON NORTH WALL

SCORCHED RUNIC EMBELLISHMENTS ON THE 20' CEILING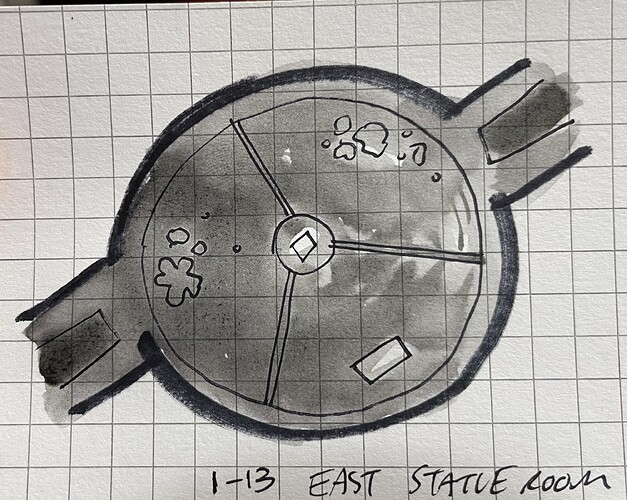 EAST STATUE ROOM

2 RUINED STATUES/1 INTACT

PLINTH THAT ROTATES ROOM
I've managed to keep up with a room a day, here's a look at Week 2! I've expanded out into the Hall of Perils where ancient trapsters could try to make their way past multiple deadly obstacles.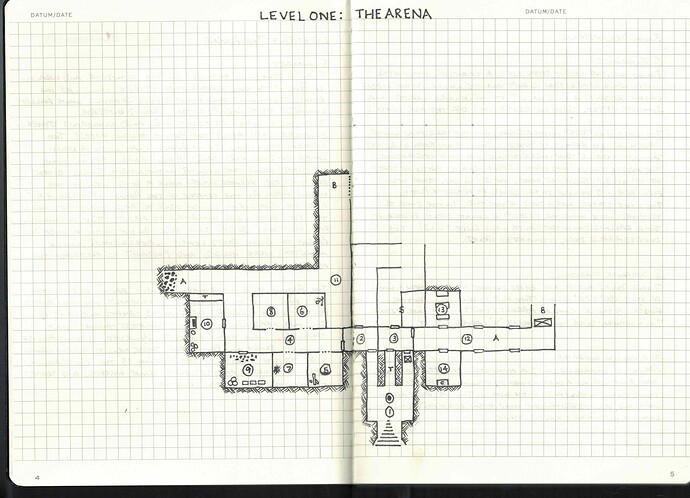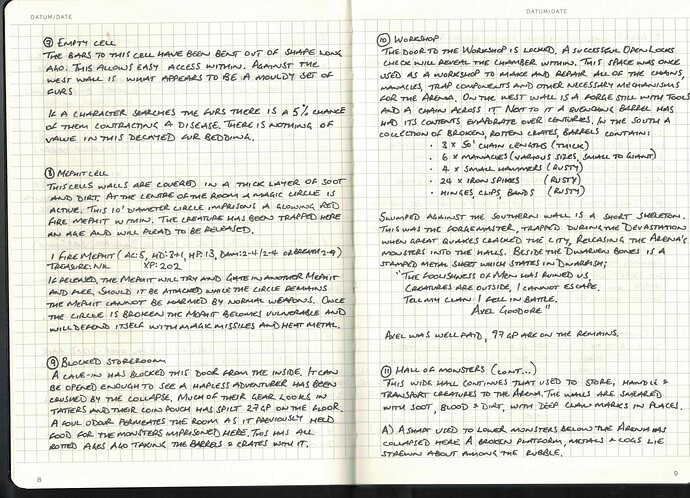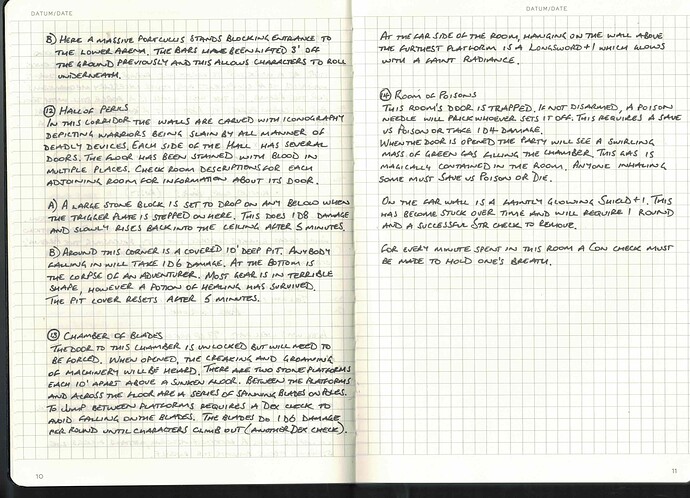 I really love seeing all these scans of physical work! Bravo to everyone and let's keep it going!

I like your idea of Resistance. You can use just the concept of the scale of rolls required, or take it further as you have.
Thanks! I'm slowly grinding my way through the mechanical end of things.

Well, it's been a week! There has been a bit of slippage this week, but I've managed to recover. So, without further ado - here are rooms 15-21 of the Arena in the Cracked City of Xi'Tel.
Thoughts and feedback always welcome!
Great map! I was super busy over the weekend with Chinese New Year (my wife is Chinese so we celebrate it with her family) but I need to get cracking! Inspiring work as always!