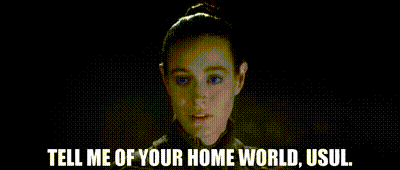 Friend of the channel, Dungeon Master Master Class, had a suggestion about having some sort of community spotlight on folks' homemade worlds, inspired by TheDave from yesterday's stream. The idea intrigues me and I hope it might be intriguing to you as well. With that in mind, I present a poll!
The poll will be open for a week. If the idea catches hold, we can then start to think about what it may look like, get some sort of sign up sheet going, yadda yadda yadda. Let's not get ahead of ourselves. First, we vote!
Interested in Community Creation Spotlight Content?
I would watch it and I would participate!
I would watch it but I wouldn't participate!
I wouldn't watch it and I sure as heck wouldn't participate!